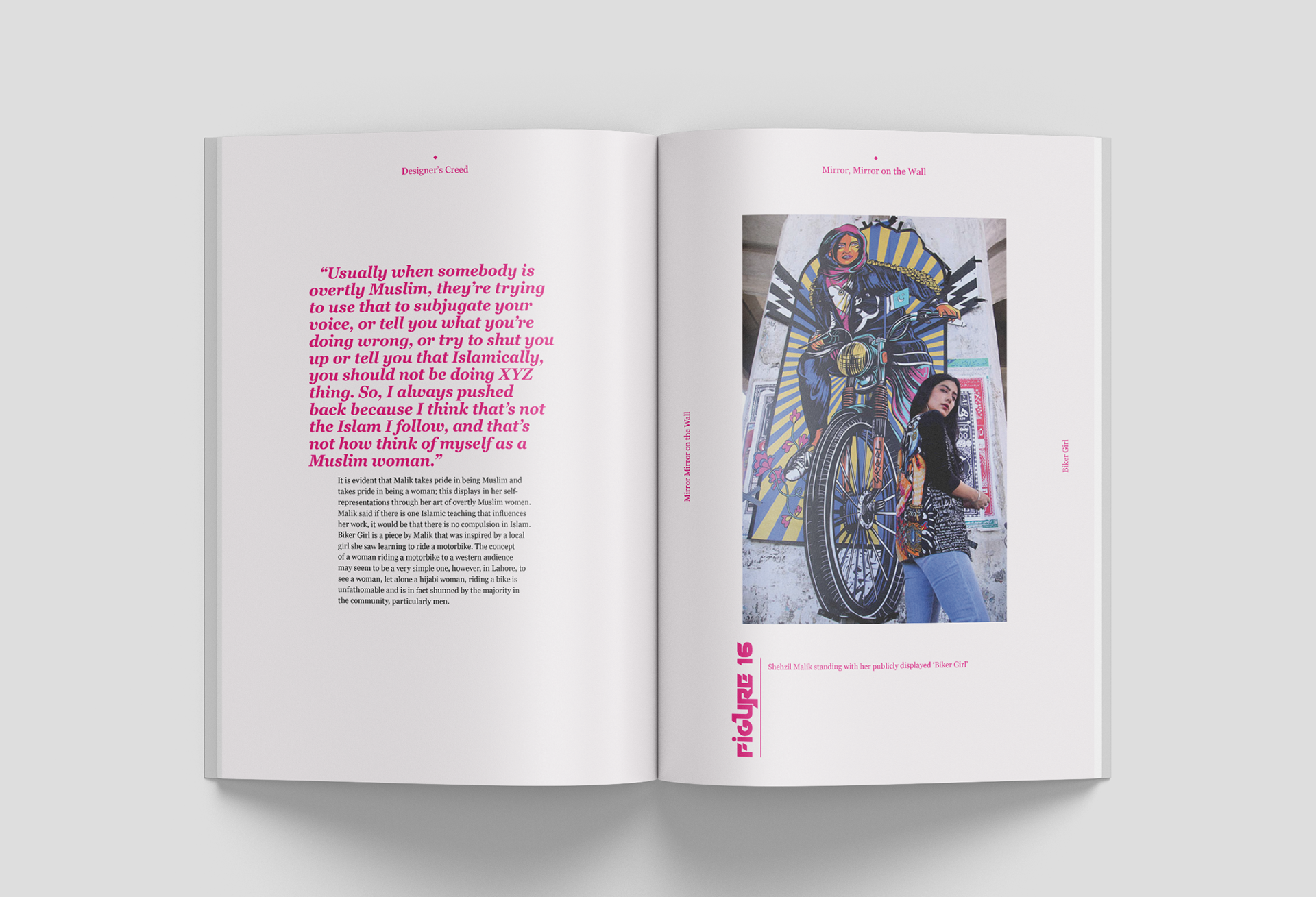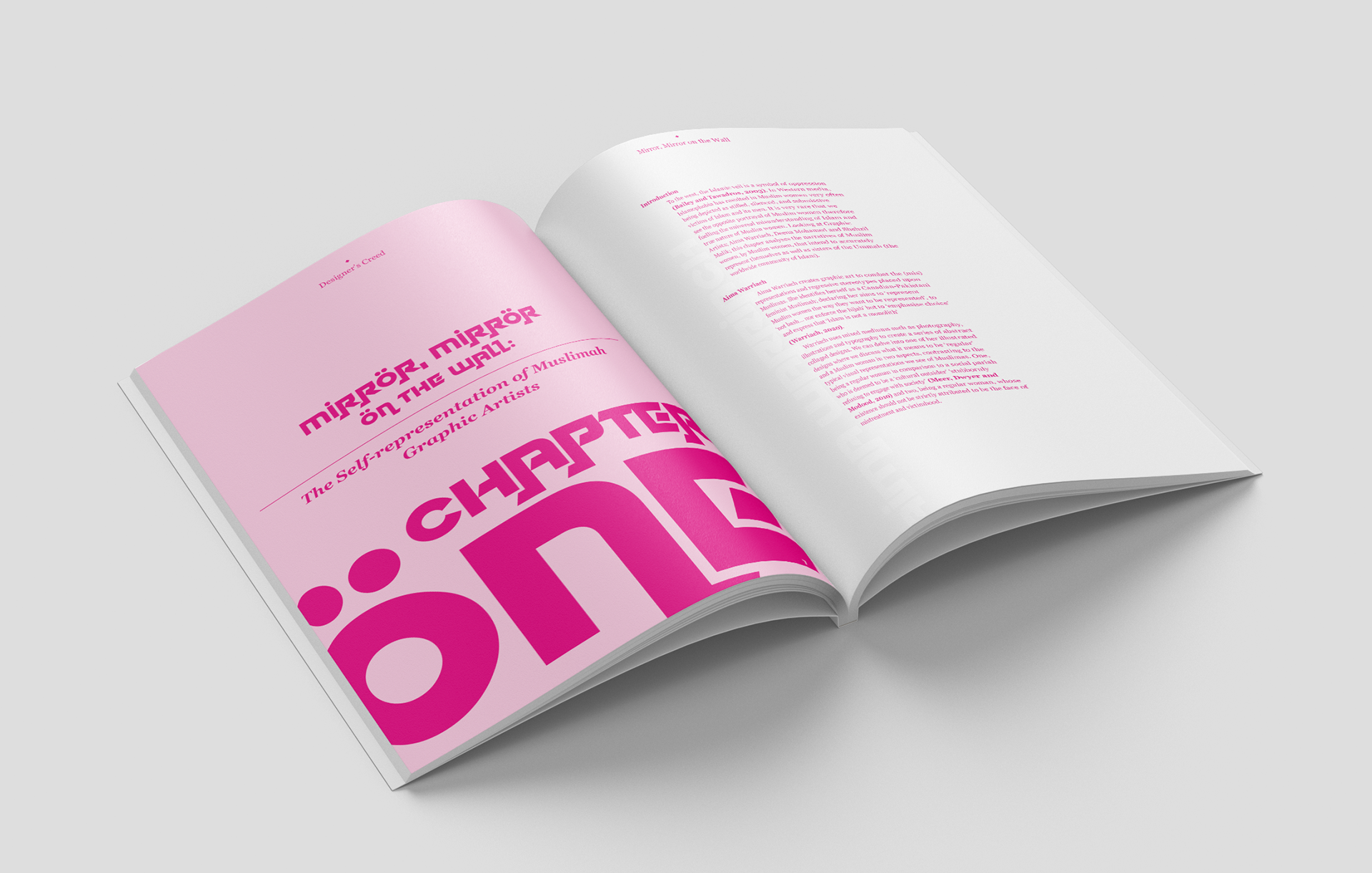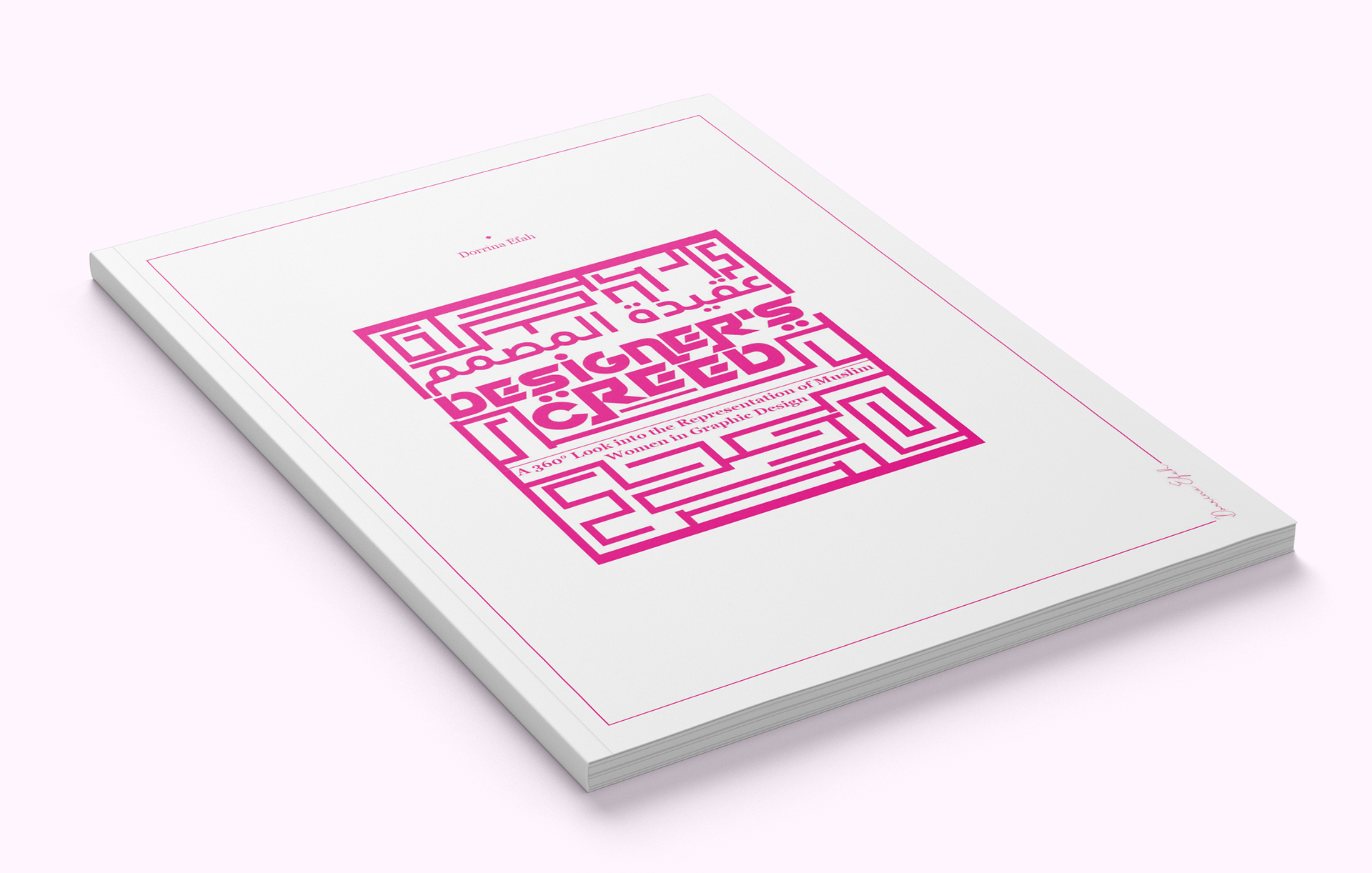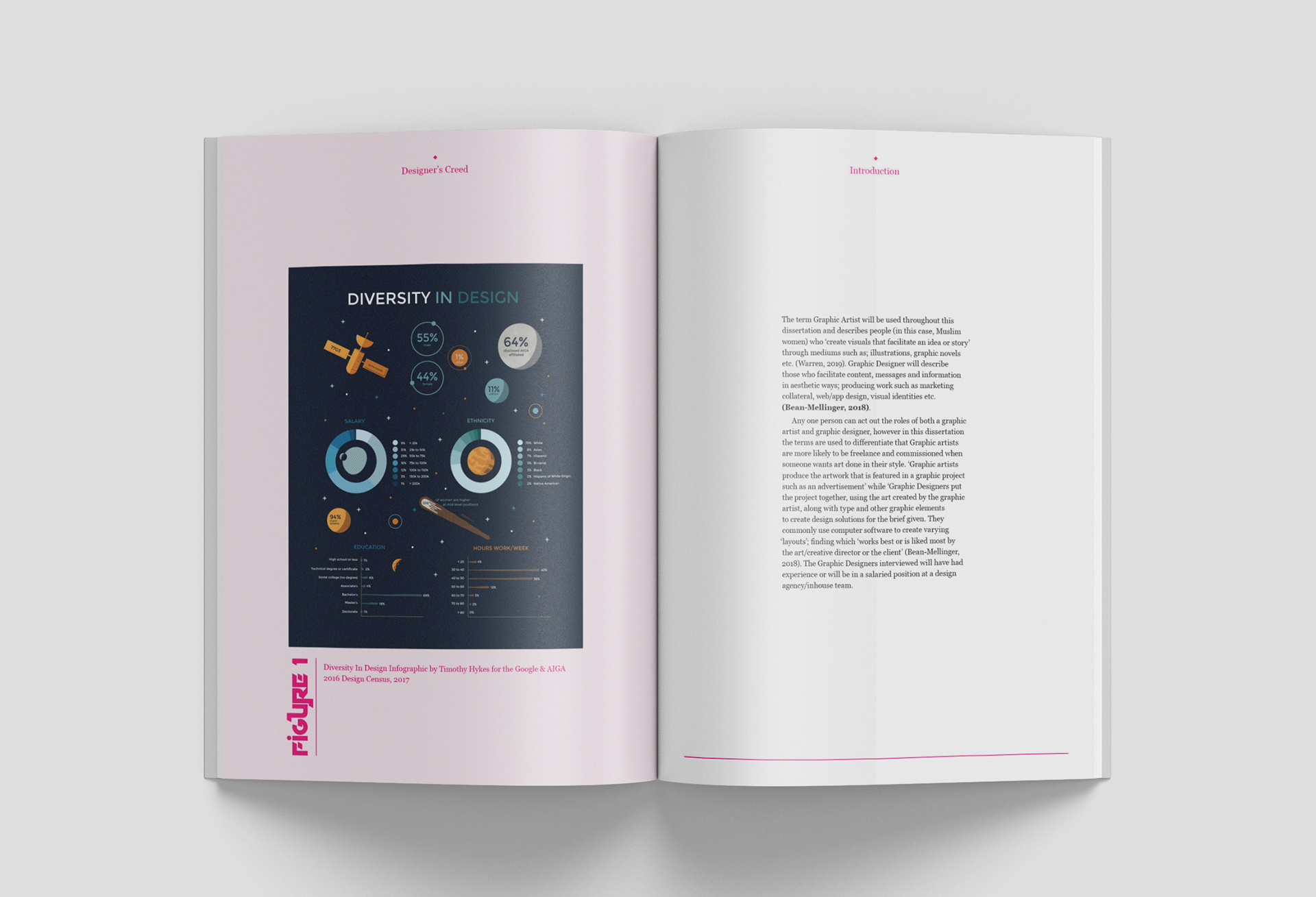 Write up to 8,800 word dissertation focused on any topic area within design and/or the design industry.
Alongside the content, an editorial version must be designed.
With my dissertation being on the topic of the representation of Muslim women in Graphic Design, my designed dissertation well reflects the subject matter and is takes influence from Islamic/Arabic caligraphy and art.