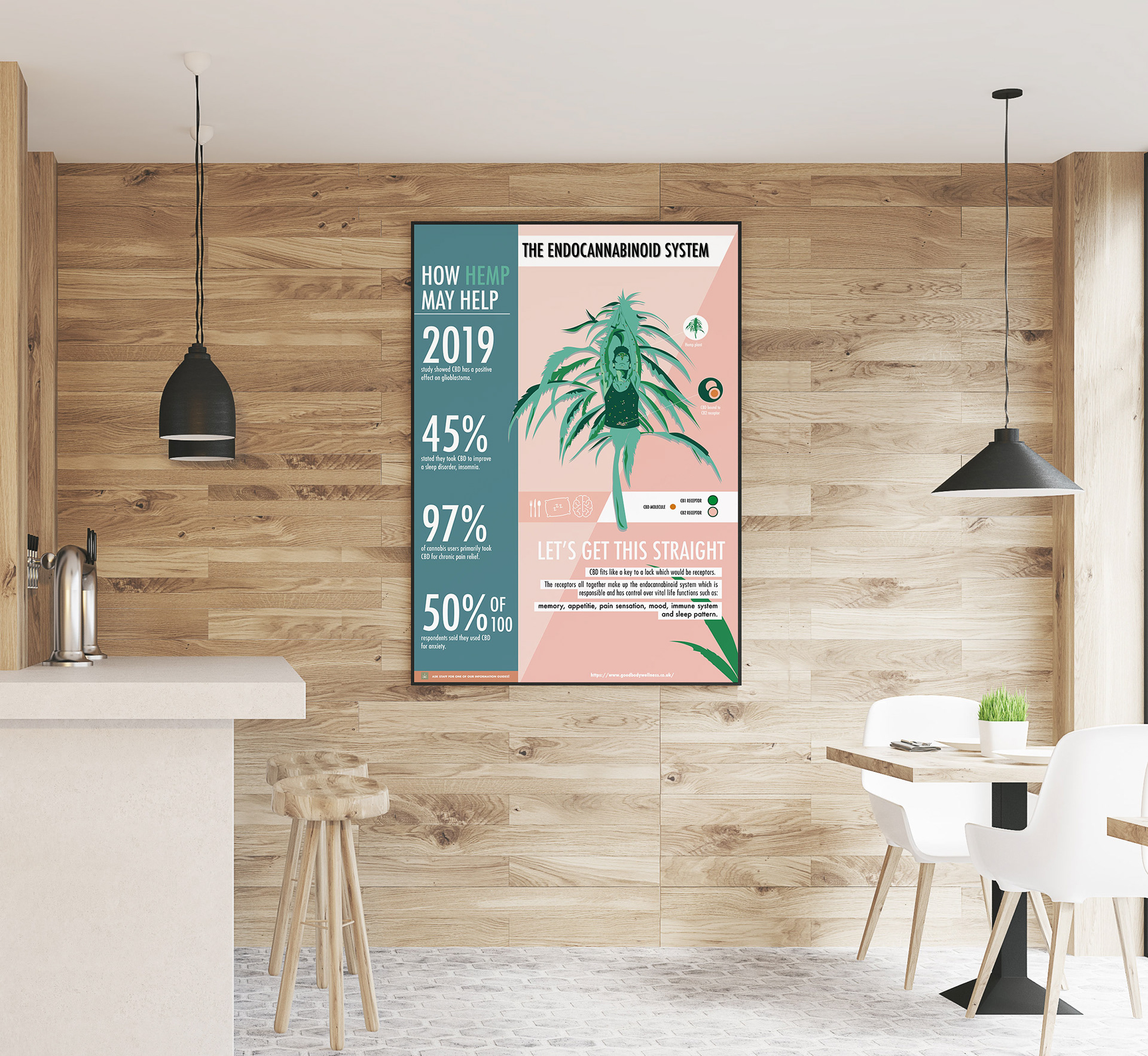 Goodbody Wellness is a destination store providing the public with a trusted and knowledgeable service and place to purchase CBD products. GoodBody seeks to expand their stores from 3 to 50 by the end of 2021, but, in an industry with such stigma around it, the bigger problem of battling the misconceptions and lack of assuring information about CBD needs to be undertaken first. In order to this the creation of a PR campaign was undertaken by our team.
Concept
It was decided to approach the design style with a natural but playful aesthetic across our solutions for the campaign. We opted for a range of natural colours such as soft browns, nude pinks, greens and teals.
We had also kept composition and imagery fairly minimal yet still engaging as we concluded that busy, overly detailed or very intrinsic text and scientific images may be overwhelming to audiences.