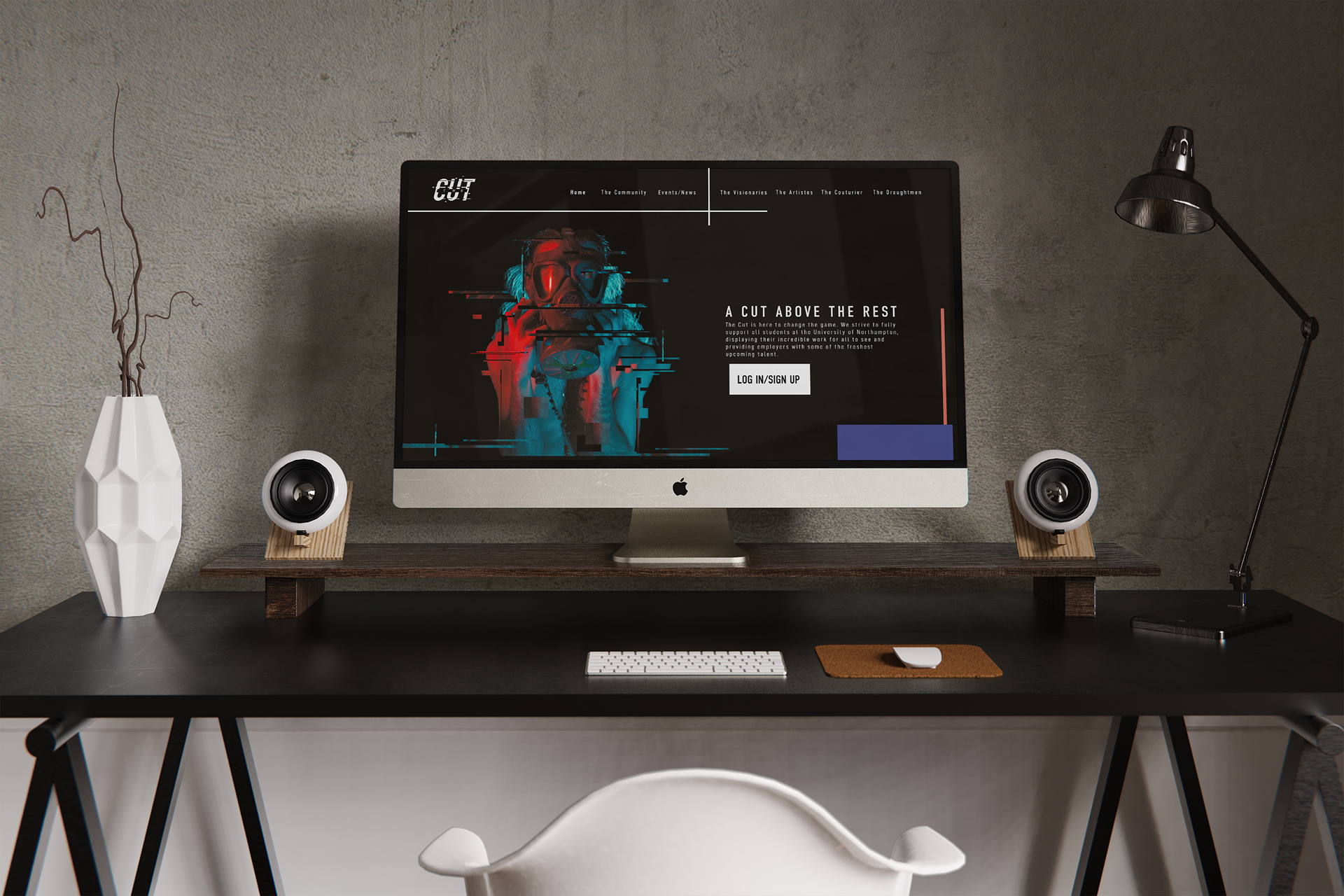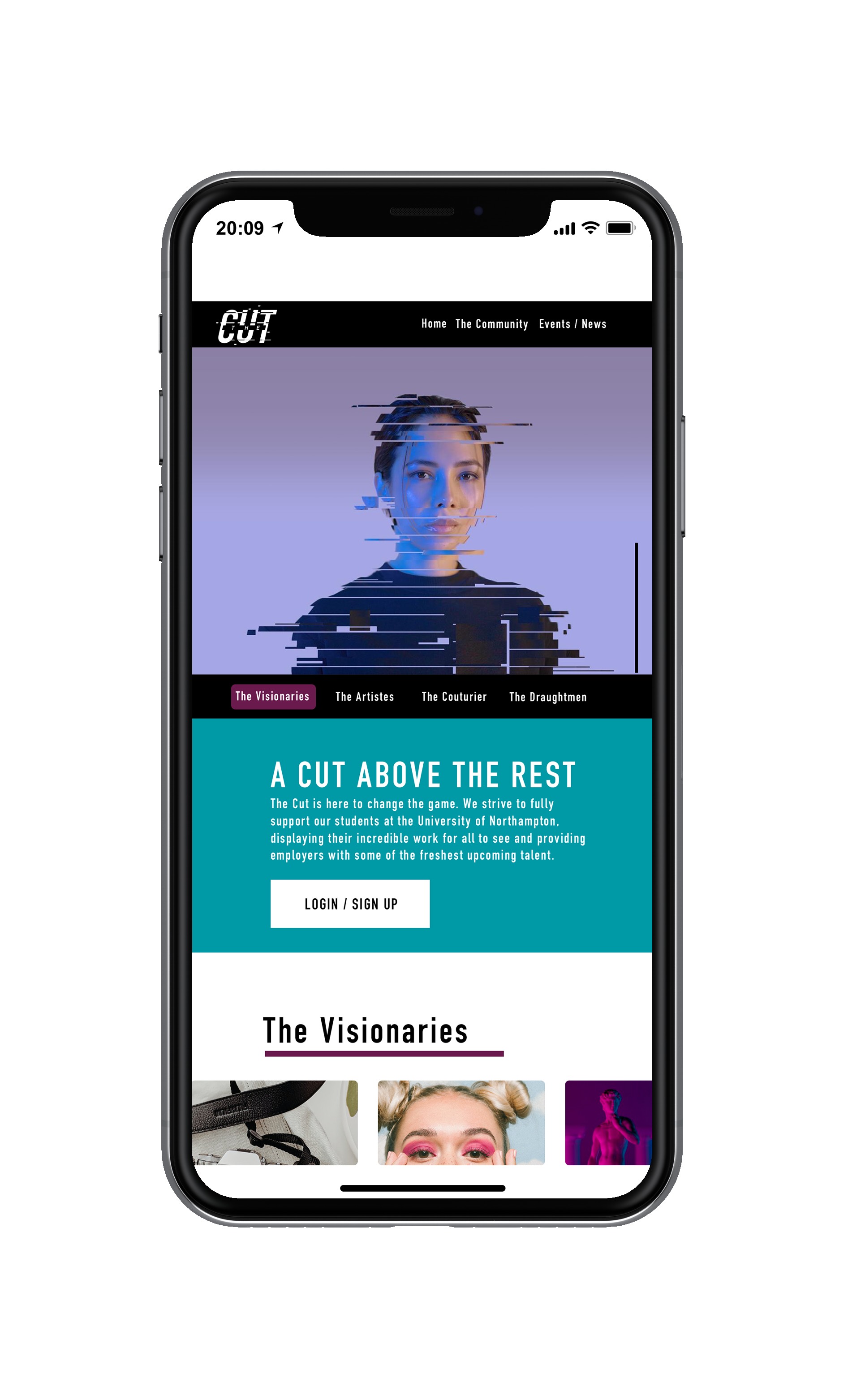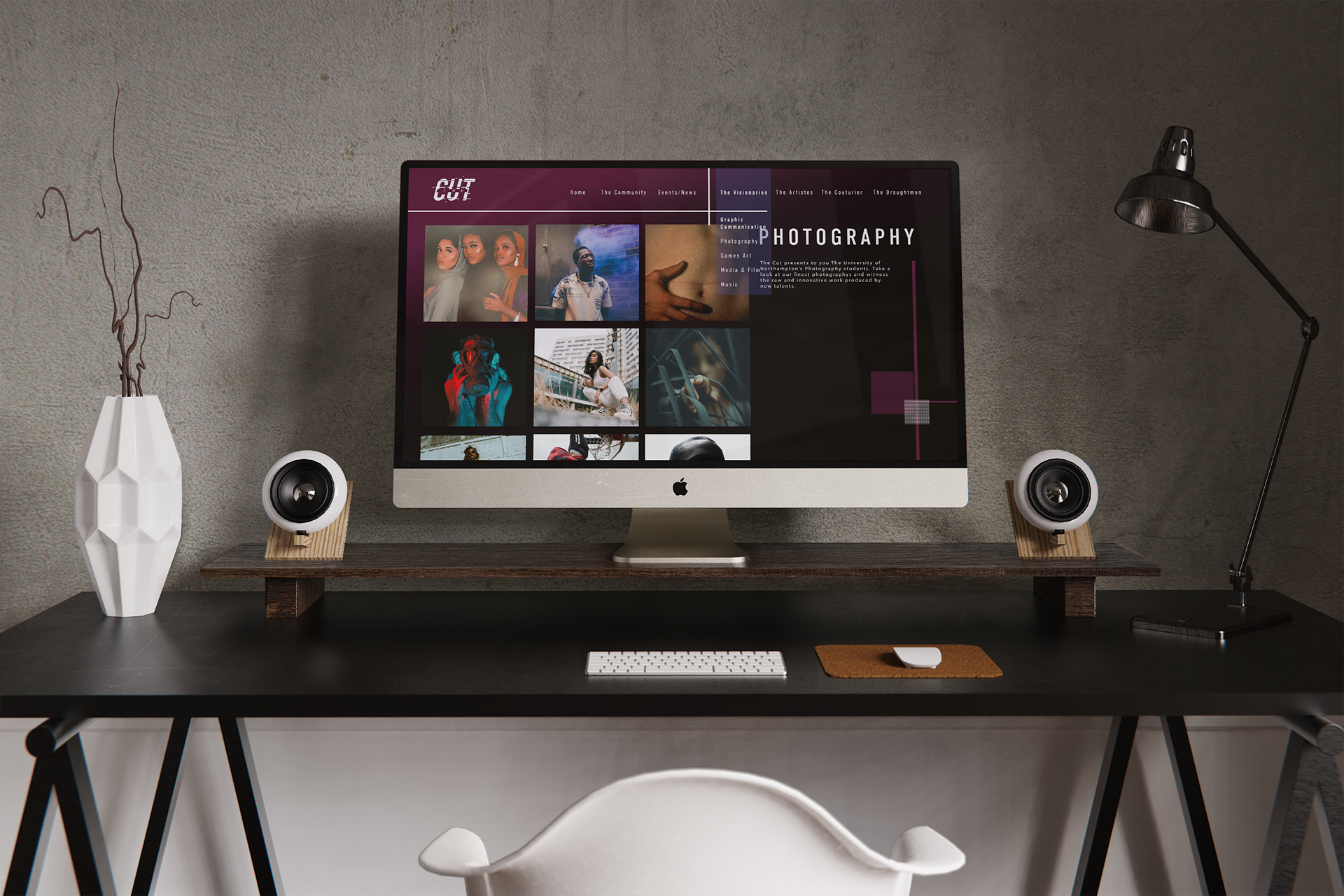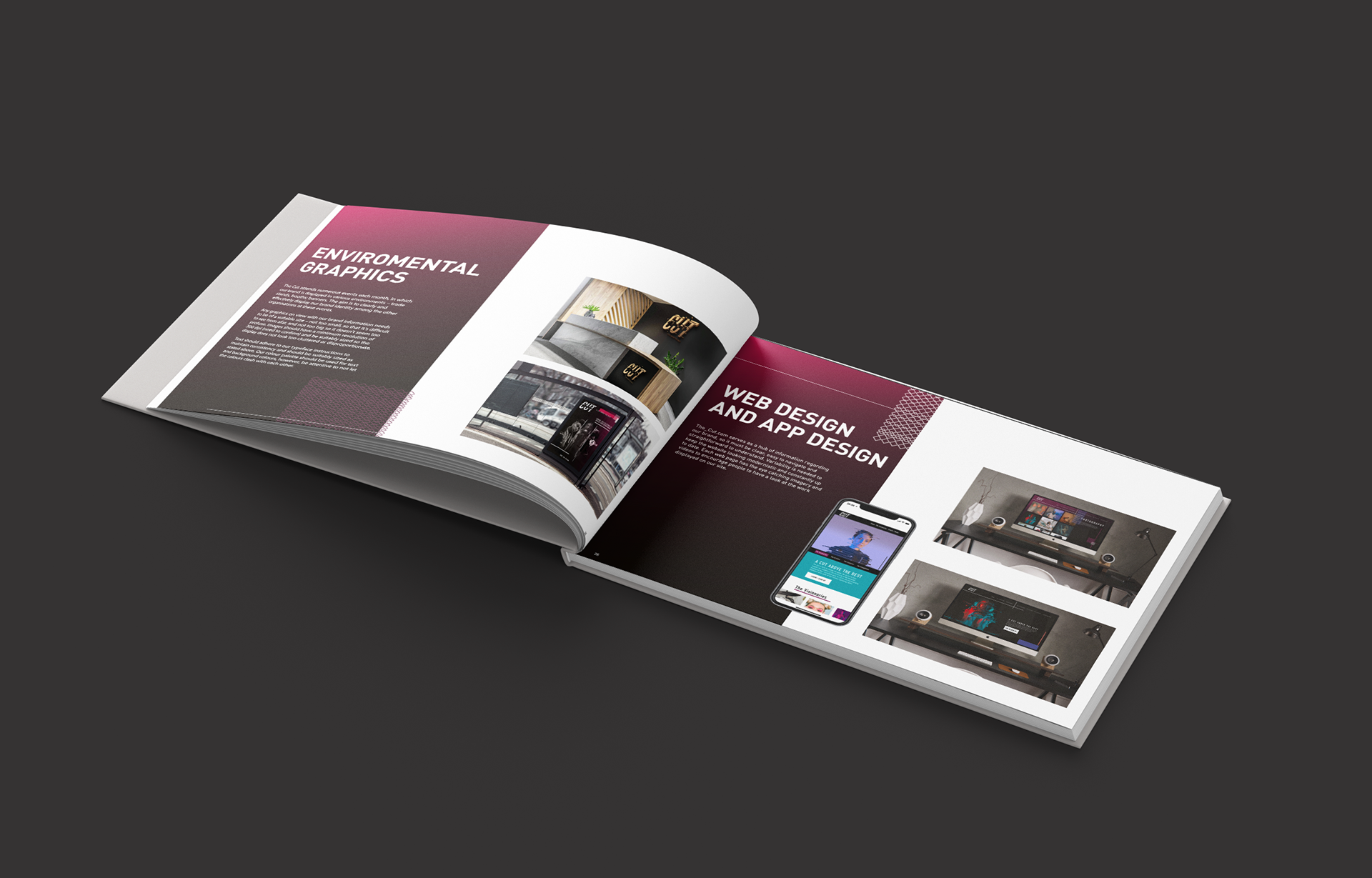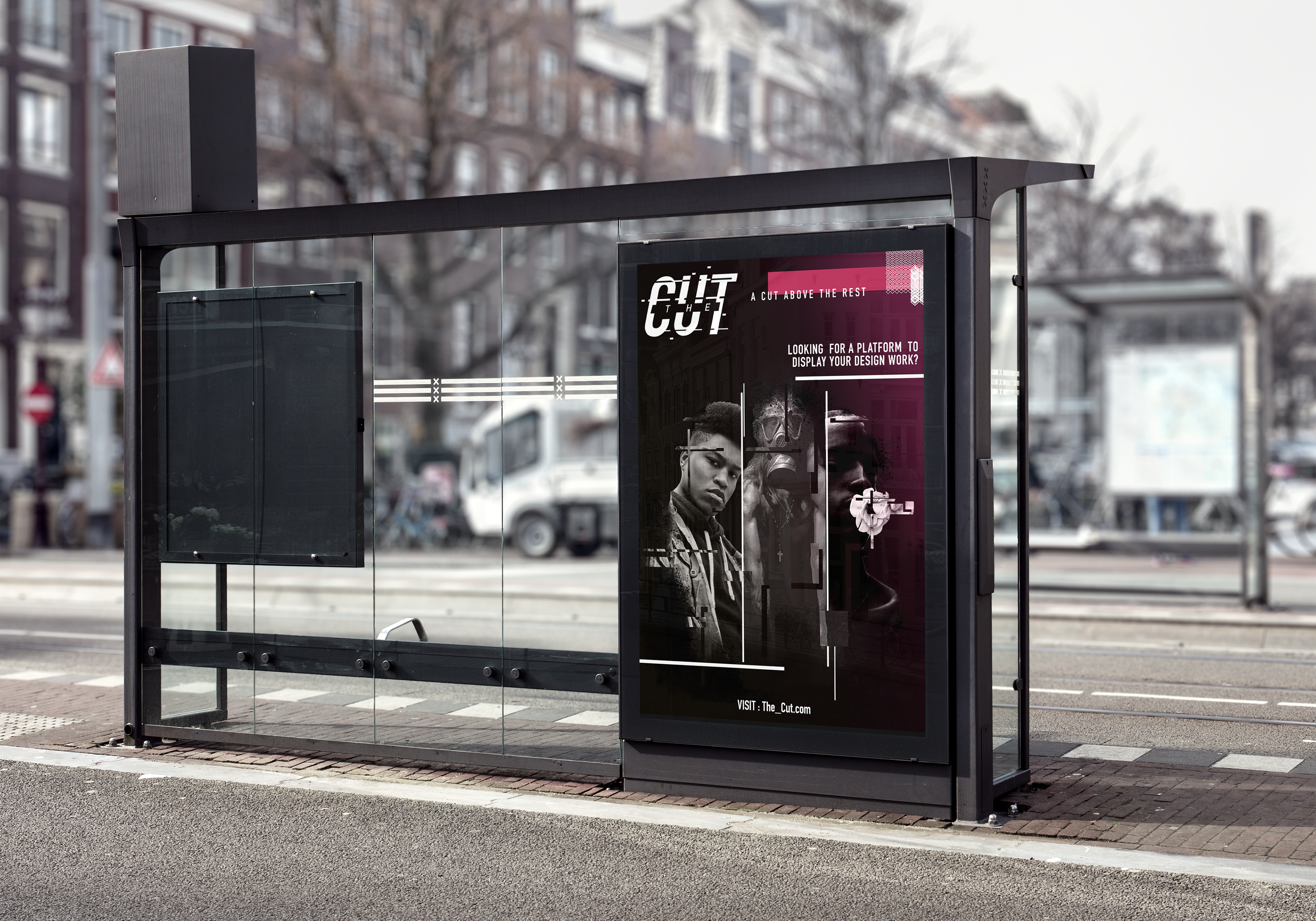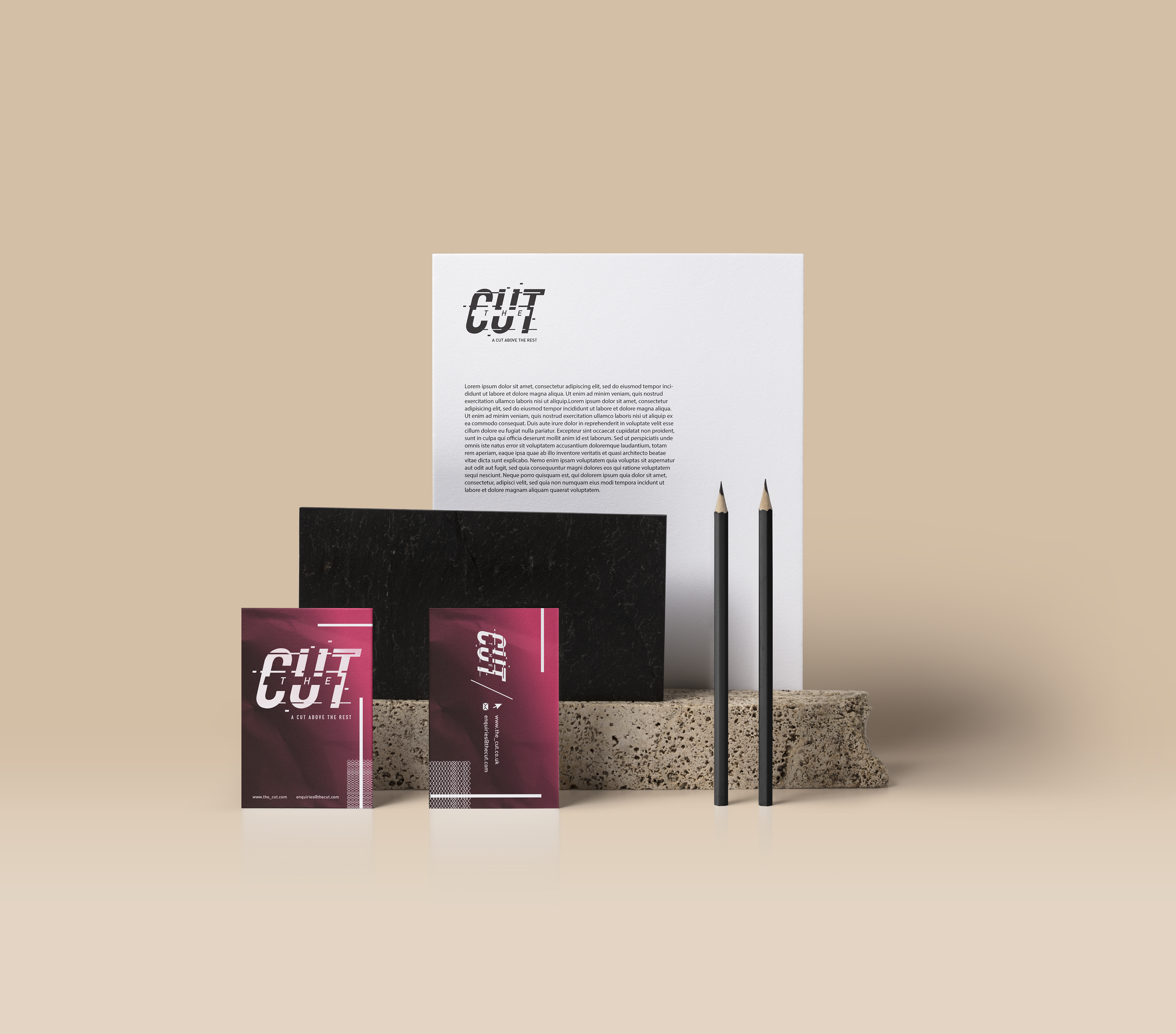 This project required the creation of branding for an upcoming online channel. This online channel was to be a platform for the FAST students of The University of Northampton and their work however, is also considered for members of the professional creative industry.

Along with the creation of the channel's leading ident/logo and on/offline branding collateral, a detailed style guide was curated.
The Cut brand was created with the intention of representating the raw, expressive and impactful talent of The University of Northampton's students. To make 'the cut' you need to be unique and stand out - a cut above the rest, as we would say. This means bringing difference. The Cut's branding is designed with glitches and unique furniture as a way to show distortion and to reflect how new talent can and will shake up the creative industry.and society with their designs and creations.
*Original photography was taken from Unsplash and/or UON Photography students. Glitch effect on them was done by myself.